Sunday Carvery : POSTPONED
Feb 9 2020 - Dec 27 2020
Chateau Tongariro Hotel, National Park, Tongariro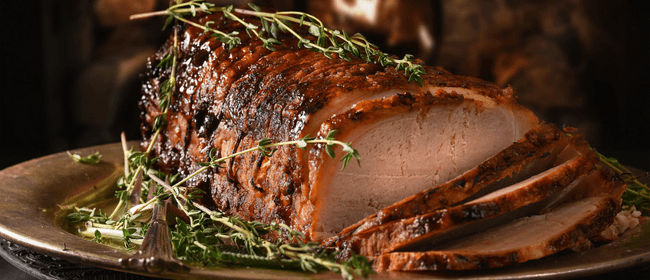 Cost: Adults: $40.00Children Under 12: $20.00
About
Update: This is postponed until further notice.
Everyone loves a traditional roast, but in our busy lives it's hard to find the time to cook this marvellous meal. The Chateau Tongariro Hotel has the perfect solution with all of the flavour and none of the effort.
Enjoy a slice of tradition at the Sunday Carvery. Bring the family for succulent beef wellington and rolled pork leg, deli selection, perfectly cooked vegetables and sides, and the crowning touch of old-fashioned desserts just like Grandma used to make.
Book your leisurely Sunday Carvery at Chateau Tongariro Hotel today by calling +64 7 892 3809 or email us reservations@chateau.co.nz.
Physical Address
State Highway 48, National Park, Tongariro
Pricing
Adults: $40.00Children Under 12: $20.00
Other Important Info
All Ages
Category: Food, Gourmet, Wine
Please note this information should be used as a guide only. To help ensure your safety we advise you review our safety page and contact the individual provider for up to date information on their compliance with all Health and Safety and regulatory requirements.