Manawatū Journeys
Jan 2 2019 - Dec 31 2019
Te Manawa Museum of Art, Science and History, Palmerston North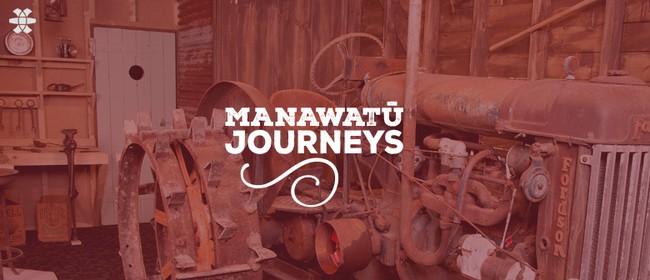 About
Open daily, a journey through our shared history – the stories of the pioneers who shaped the land as we know it today. The Manawatū has always been a place that people have journeyed through; some stay for a long time, others only briefly.
Quite often they leave behind an object that tells the story of their travels. Bringing them together in one large collection, Manawatū Journeys uses these mementos to tell the bigger story of settlement in our region.
Nau mai, haere mai – Open daily. General admission is free – donations welcome. 0800-4-A-MUSEUM.
Physical Address
326 Main St, Palmerston North
Other Important Info
All Ages
Free
Category: Social & Political History
Monday: 10:00am–5:00pmTuesday: 10:00am–5:00pmWednesday: 10:00am–5:00pmThursday: 10:00am–7:30pmFriday: 10:00am–5:00pmSaturday: 10:00am–5:00pmSunday: 10:00am–5:00pm
Facilities / Features
Carpark
Wheelchair Access
Toilets
Please note this information should be used as a guide only. To help ensure your safety we advise you review our safety page and contact the individual provider for up to date information on their compliance with all Health and Safety and regulatory requirements.