Cruising at 11
Oct 24 2020 - May 9 2021
Waimarie Centre, Whanganui, Manawatu / Whanganui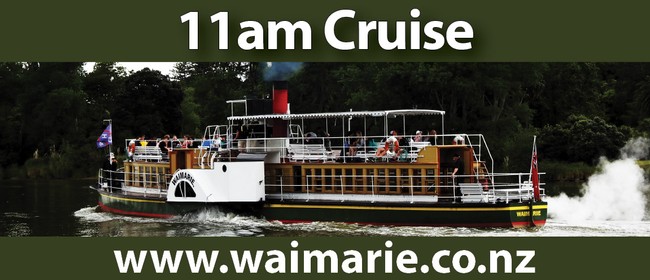 About
Enjoy river travel as it used to be as you listen to stories, take in the beautiful scenery, send a message with the homing pigeons and visit the engine room during this unique and authentic cruise aboard our Paddle Steamer Waimarie.
Cruising at 11 is a two-hour cruise, departing at 11am and returning at 1pm – Boarding at 10.30am.
Fully licensed galley with hot and cold refreshments. Eftpos is available.
Physical Address
1a Taupo Quay, Whanganui, Manawatu / Whanganui
Other Important Info
All Ages
Category: Family Entertainment
Facilities / Features
Toilets
Food Available
Please note this information should be used as a guide only. To help ensure your safety we advise you review our safety page and contact the individual provider for up to date information on their compliance with all Health and Safety and regulatory requirements.